Sincere thanks to Austin of NAPA Auto Parts in Hereford, TX for hiring Fail-Safe for our Stripping and Waxing services. Link: NAPA in Hereford, TX
The job was roughly 3,660 square feet. With a crew of one, starting on Saturday evening, the floor was completely stripped and waxed in about 18 hours total. Austin was ready to start getting things back on to the floor by Sunday afternoon.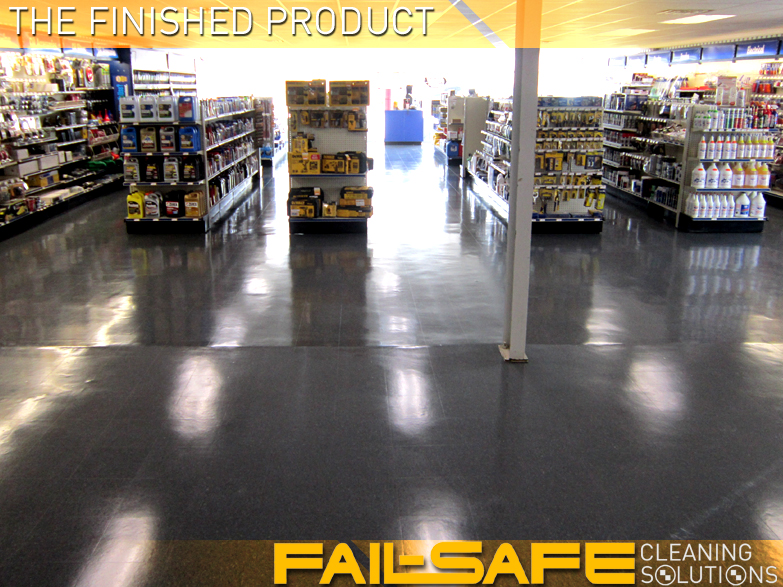 We'd also like to extend our appreciation to the hard-working crew at NAPA who spent the time and energy getting all the stock moved off of the sales floor and into the back for us. It's things like that which allow a floor technician to come in and get right to work doing what they do: Stripping and Waxing. Thanks, everyone! If you guys have as much consideration for your customers as you did for Fail-Safe Cleaning Solutions, I'm sure there's no better place in Hereford for auto and truck parts!