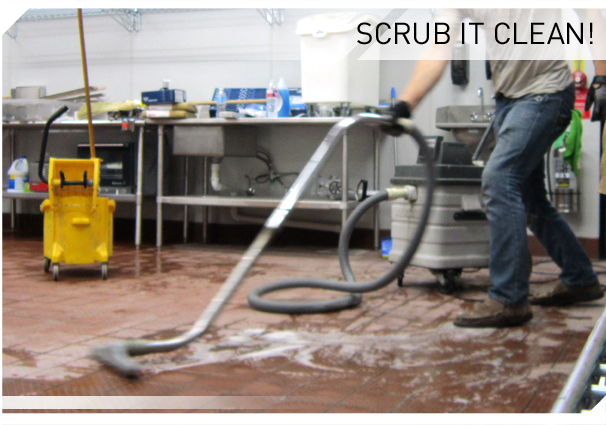 Ceramic Tile requires a bit of extra work. Standard sweeping and mopping alone will only maintain your floor for so long. Eventually, you'll need to have it cleaned right.
Let Fail-Safe scrub your tile clean with a strong degreasing agent, all the way down into the grout, then remove the soil with a high-powered hydrovac for the ultimate clean.
Perfect for commercial and residential environments.
Our rate for Ceramic Tile Scrubbing is between $0.15 and $0.20 per square foot, depending on the intensity of the soiling. Call Jon at (806) 477-0459 to learn more.