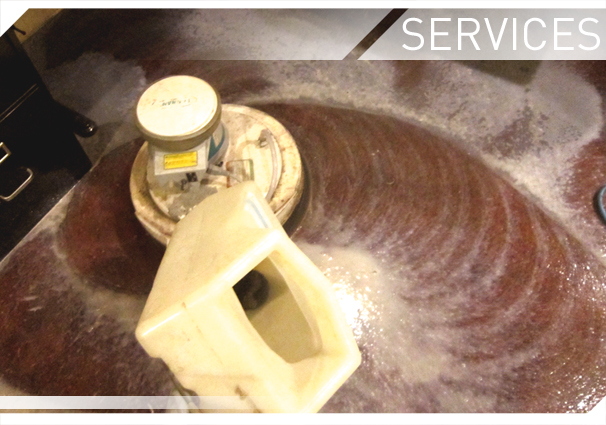 The following is meant to serve as an official greeting and announcement to the smaller cities near Fail-Safe Cleaning Solutions' headquarters in Amarillo. We've been getting a good deal of calls from areas like Hereford, Dumas, Panhandle, Plainview and Lubbock for janitorial services. It is our pleasure to provide top-notch stripping and waxing, high-speed floor buffing, general cleaning and carpet cleaning services to all of these areas.
We charge a very minimal travel fee (usually $50-$80) to our out-of-town customers while providing them with the same competitive rates our local customers in Amarillo receive. As our list of clients in these towns grows, it becomes more and more apparent that Fail-Safe's schedule is starting to include these areas on a regular basis. We hope that by including a dedicated janitorial service page for the above areas, customers in those places will have an easier time finding our business and hiring a trust-worthy cleaning company located in a city next door to them. We encourage customers to ask to speak with references in their town to confirm the quality of our service and trustworthiness. Feel free to ask us!
Here is an official service list with details:
Stripping and Waxing: Uses a chemical to break down the old wax on your tile or concrete flooring. A hydro-vac picks up the liquefied wax, the floor is mopped clean and fresh wax is applied until a high level of shine is achieved.
High-Speed Buffing: Uses one of two methods to polish an existing wax job back to a high level of shine. Spray Buffing involves applying a chemical to the floor with a spray bottle, then running a high-speed machine with a soft pad over it. Restoration involves applying a wax-like chemical to the floor before the actual polishing. Achieves maximum shine.
Floor Scrubbing: Machine-assisted cleaning of regular tile, ceramic tile and concrete flooring, without the use of harsh chemicals. This is a quick and easy way to get a floor cleaned up and prepared for a Re-coating (see below), or just to remove a buildup of dirt, grease and/or grime.
Re-coating: After a floor has been cleaned, new wax can be added to an existing wax job as an alternative to stripping and waxing. Quick and cost-effective, but can only be done a few times in a row before the floors must be stripped all the way down again.
General Cleaning: Includes a variety of services for office, school, church, retail, residential and construction environments. Sweeping and mopping, dusting, trash removal, glass cleaning and paper goods restocking are some of the more common services.
Carpet Cleaning: There are a number of different methods for cleaning carpet. We mostly focus on spot removal and small area-cleaning, but our technique and intensity of service can always be adjusted to fit your needs.
Light Maintenance: Replacement of light bulbs, cleaning of light panels, removal of heavy or bulky objects (furniture, bricks, appliances, etc.), light plumbing services and work requiring the use of a ladder. Not sure if we do it? Just ask!
This list will receive further updates in the future. For now, we thank you for your interest in Fail-Safe Cleaning Solutions and hope to hear from our customers in Canyon, Dumas, Hereford, Lubbock, Panhandle, Pampa and Plainview soon!
–Jon Lee, Owner-Operator of Fail-Safe Cleaning Solutions
(806)477.0459
failsafe.cleaning@gmail.com